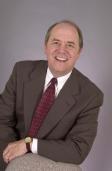 Joe Williams
,

Real Estate Agent

Although he is best known as the Co-Founder of Keller Williams Realty, Joe Williams was licensed at 19 and sold homes through college. Joe received his BBA in 1976 from the University of Texas in Real Estate, which at the time was a new degree program. He has over 30 years experience working with the local community and Realtors. Joe, along with his team, has extensive experience in Residential & Commercial Brokerage, as well as Building & Residential Development.

Joe's Team is a full service team of professionals at your service whenever the needs arises. Team Joe Williams consists of Joe Williams, Cynthia Reed (Project Manager), Carol Cedato-Olivarez (Buyer & Listing Specialist), Forest Higdon & Carol Cedato (Buyer and Listing Specialist) and Calvin Chamness (Construction Manager). Not only do you have 100% dedication from your personal team of agents, but you have over 50 years of experience in addition to Joe's 30+ years! You are our number one priority ~ we work to make your real estate transaction as smooth as possible!

Call YOUR Real Estate Team today! 877/444.8488 or at 512/901-9800

About Keller Williams....
Founded in 1983, Keller Williams Realty International is an international real estate company with more than 650 offices and 73,000+ associates located across the U.S. and Canada. Currently the 4th largest U.S. residential real estate firm in North America, Keller Williams began franchising its offices in 1987.